Grab your boots, pack a thermos…it's time to choose those perfect Halloween pumpkins! This year, why not explore a new town and make your pumpkin patch experience a true adventure? All of these farms are open every weekend in October, and most are open on weekdays too. Some even welcome your furry family members. Check out their websites to find the most current hours and COVID protocols. Bring your mask to enjoy the indoor markets and gift shops, too!
---
Eastside
Fox Hollow Farm
Hay maze, Haunted Trail, farm animals, organic veggies, s'more roasting…and espresso!
12123 Issaquah-Hobart Rd. SE | Issaquah
(425) 996-0575
foxhollowfamilyfarm.com
Jubilee Farm
Hay rides, pumpkin trebuchet, food trucks, music, hay maze, & hand-crank cider press.
229 W Snoqualmie River Rd NE | Carnation
(425) 222-4558
jubileefarm.org
Novelty Hill Farm
Dog-friendly! Corn maze, farm animals, trike track, & games.
26617 NE 124th Street | Duvall
(425) 788-2416
noveltyhillfarm.com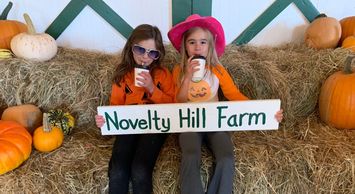 Oxbow Farm & Conservation Center
"Living Playground," hay rides, arts & crafts, climbing tractor, house of hay, & pumpkin slingshot.
10819 Carnation-Duvall Rd. NE | Carnation
(425) 788-1134
oxbow.org/oxtober
Remlinger Farms
25 rides & attractions for children (including a train & mini roller-coaster!), pony rides, keg brew, & cider.
32610 NE 32nd Street | Carnation, WA
(425) 451-8740
remlingerfarms.com
Two Brothers Pumpkins at Game Haven Farm
Baby calves and an eerie number of well-attired scarecrows.
7110 310th Avenue NE | Carnation, WA
(425) 333-4313
facebook.com/twobrotherspumpkins
---
North of Seattle

Bailey Vegetables
Kids play area, wagon rides, kettle corn, cider, & oodles of fresh produce.
12711 Springhetti Rd | Snohomish
(360) 568-8826
baileyveg.com
Bob's Corn & Pumpkin Farm
12-acre corn maze, 2 kids' mazes, play barn, hay rides, & apple cannon.
10917 Elliott Road | Snohomish
(360) 668-2506
bobscorn.com/pumpkins
Carleton Farms
5-acre corn maze, playground, paintball gallery, apple guns, hay rides, & kids' bucket train
630 Sunnyside Blvd SE | Lake Stevens, WA
(425) 343-4963
carletonfarm.com
Craven Farm
15-acre corn maze, kids maze, farm animals, mini golf, foosball, espresso, cider donuts, & scarecrow making.
13817 Short School Road | Snohomish
(360) 568-2601
cravenfarm.com/fall-festival
Fairbank Animal & Pumpkin Farm
Lots of baby animals, "corn maize maze," hay tunnel, & veggie garden.
15308 52nd Ave W | Edmonds
(425) 743-3694
fairbankfarm.com
Stalker Farms
Stocker Farms after dark–haunted corn trails, creepy clowns, zombie paintball, carnival food/games, & beer garden.
8705 Marsh Rd | Snohomish
(360) 568-7391
stalkerfarms.com
Stocker Farms
30+ attractions including a giant jumping pillow, tire mountain, epic play area, corn maze, pumpkin cannon, & more.
8705 Marsh Rd | Snohomish
(360) 568-7391
stockerfarms.com
The Farm at Swan's Trail in Snohomish
WA state corn maze, kids corn maze, petting farm, wagon rides, big slides, zip lines, u-pick apple orchard & live duck races.
7301 Rivershore Rd | Snohomish
(425) 334-4124
swanstrailfarms.com
---
South of Seattle

Carpinito Brothers Corn Maze & Pumpkin Patch
Rubber duck races, hay slides, corn pit, farm animals, hay maze, & corn maze
Pumpkin Patch: 27508 W Valley Hwy N | Kent
Farm Fun Yard: 6720 S 277th St | Kent
(253) 854-5692
carpinito.com
Maris Farms
Racing pigs & ducks, corn maze, animals, zip lines, rides, plus the creepy "Haunted Woods" complete with zombies and homicidal maniacs.
25001 Sumner-Buckley Highway | Buckley
(253) 862-2848
marisfarms.com
Mosby Farms
Dog-friendly! Corn maze and fresh farm market.
3104 SE Auburn-Black Diamond Rd | Auburn
(253) 405-0711
mosbyfarm.com/pumpkinpatch
Spooner Farms
Corn maze, pumpkin sling shot, speedway, farm animals, caramel apples & roasted corn.
9710 State Route 162 East | Puyallup
(253) 840-2059
spoonerberries.com
Thomasson Family Farm
Laser tag, corn maze, play barn, farm animals, slides, duck races, giant Jenga, & trike track
38223 236th Avenue SE | Enumclaw
(360) 802-0503
thomassonfarm.com
---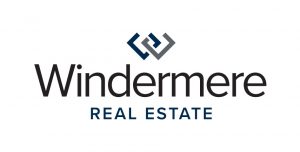 We earn the trust and loyalty of our brokers and clients by doing real estate exceptionally well. The leader in our market, we deliver client-focused service in an authentic, collaborative, and transparent manner and with the unmatched knowledge and expertise that comes from decades of experience.
© Copyright 2021 Windermere Mercer Island